Urban and landscape planning
Urban advice, integrated design and development of specialist planning.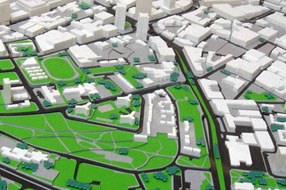 FAROGB & partners works in landscape and urban planning to support regulated and careful transformation, with the target of sustainable development and the promotion of natural, historical and cultural environment.
The most important activities are:
integrated design and editing of urban and landscape plans;
development of sector plans and programs;
urban advice for public authorities;
Strategic Environmental Evaluation (VAS) within the urban planning process.