Energy management
Systematic, documented and periodical efficiency assessment of the energy-saving management system's organization.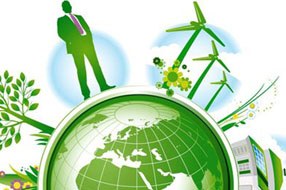 The energy manager (responsible for the conservation and rational use of energy) is the one who analyses and optimizes energy consumption and promotes a more efficient use of energy in public and private businesses.
In order to cope with the customer's request, FAROGB & partners provides assistance and consultancy about Energy Management.
Moreover, FAROGB is currently under accreditation by the GSE as energy services society.
FAROGB is partner EcoXpert of Schneider Electric.
Energy audit
The energy diagnosis (or audit) of a system includes acquiring knowledge of what the energy will be used for, and possible inefficiencies or critical conditions in order to design the best energy system possible.

FAROGB & Partners provides energy audits by gathering and analysing data from all sources concerning the energy consumption of a system (from bills to on-site surveys), then turning such data into intervention scenarios that will let reduce the energy consumption and save money.