Due diligence and technical advice
Due diligence, expert advice, reports and technical surveys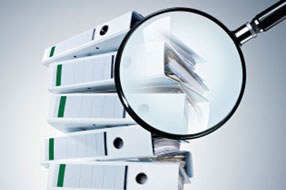 DUE DILIGENCE
For buying or selling systems of electrical energy production, FAROGB & partners provides technical, administrative and legal due diligences.
A due diligence may concern different aspects:
analysis of the authorization procedures and the agreements;
state of the connection procedures;
type of equipments and analysis of the malfunctions;
respect of the administrative rules and situation of the funding requests;
support in drafting buying agreements.
TECHNICAL SURVEYS
FAROGB carries out judicial and extrajudicial appraisals, playing the part of technical expert witness in case of verifications or cases.
ENVIRONMENTAL DETAXATION PROCEDURES
FAROGB writes declared brilliances concerning taxation and detaxation deriving from energy production plants, especially photovoltaic plants, according to Law 388/00 e s.m.i. (Tremonti bis).
EXEMPTION OF TRANSMISSION AND DISTRIBUTION'S CONSIDERATIONS
FAROGB writes declared brilliances concerning the exemption for transmission and distribution's considerations related to auxiliary consumptions of  power plants, according to Resolution AEEG 199/11.
CONSULTANCY IN WRITING TECHNICAL DOSSIERS
FAROGB & Partners helps his customers in writing technical dossiers concerning machines in relation to legislation 2006/42/CE.