Administrative procedures
Support for administrative procedures under current regulations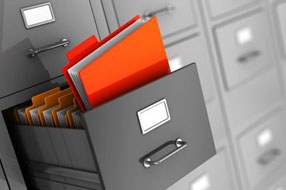 The construction and the management of the systems requires the fulfilment of many administrative obligations, under evolving regulations.
FAROGB & partners provides expert advice in:
GSE procedures ("Gestore dei Servizi Energetici" - the authority managing energy services): funding application, energy transfer agreement, registration as IAFR or SSE, upload of energy quantities on GSE portal, editing of yearly communication to GSE.
Agenzia delle Dogane procedures (Customs): notification of electrical workshops, editing and online sending of yearly electrical consumption communication, tax exemption request, management of late payment.
AEEG procedures (Authority for Electrical Energy and Gas): management of operators' registry, filling data drive, computation of fees, accounting Unbundling application.
Systems update under Attachment A70 "Codice di rete Terna": evaluation and design of the works to update electrical energy production systems under "Delibere AEEG" 84/2012 and 243/2013, editing and sending of the files to electrical lines manager.
Procedures of connection to electrical lines: editing of the files, acceptance of the estimate, notice of the end of the works, editing of the exercise guideline, registration in GAUDI portal ("Gestione Anagrafica Unica Degli Impianti di Terna").
Compliance declaration: evaluation and design of the works to update systems connected in MT in order not to pay CTS penalty ("Corrispettivo Tariffario Specifico), editing and sending of the compliance declaration to electrical lines manager after the works.
Energetic audit: editing of the Energetic Performance Certificate ("APE") in buildings under current regulations.
INAIL procedures: editing of the files for the notification of heating systems with power > 35 kW.